Secret proposal surprise shoot
Amarin Resort, Rovinj, Istria, Croatia
Couple session wedding photographer
American / Italian couple Michael & Maggie
25th of July 2020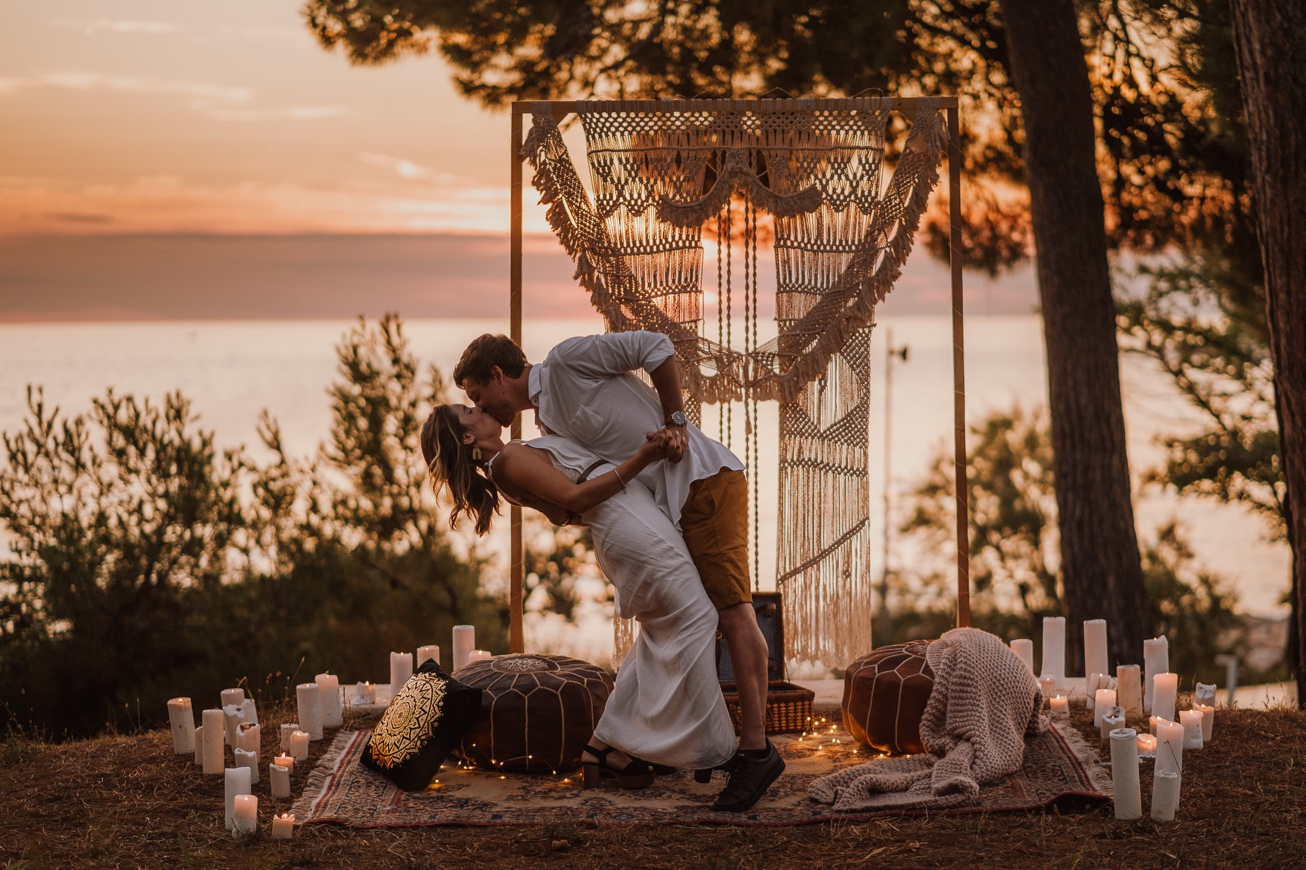 Michael contacted me for a secret proposal photoshoot in Rovinj, Croatia. He was planning to do it on a warm July night somewhere with a beautiful view. Together with my girlfriend we borrowed all the necessary props and headed for Rovinj. We visited about 3 or 4 different locations before settling near the famous Amarin resort. It's quite difficult, since you have to calculate the perfect timing for the light, the amount of people in the background, how close you're to parking, etc… The director of the hotel gave us a green flag, so we were ok to go. Michael was very pleased with the location, since they were staying at this exact tourist resort.
No, Maggie didn't know anything about this! She had NO clue. I was shooting from the bushes and appeared after he proposed.
I must say thank you to the director of the Amarin resort for allowing me and my girlfriend to setup the props with the background next to the beach, on their estate.
If you're looking for a wedding photographer in Rovinj, Istria, Croatia, contact me.